Food Processing
Statutory requirements for food processing are becoming more stringent and food processing facilities are required to ensure processes protect the health of employees through high levels of hygiene and ensure food products are free from contamination. One of the main areas to prevent contamination of work areas and food products is in the area of hand-washing.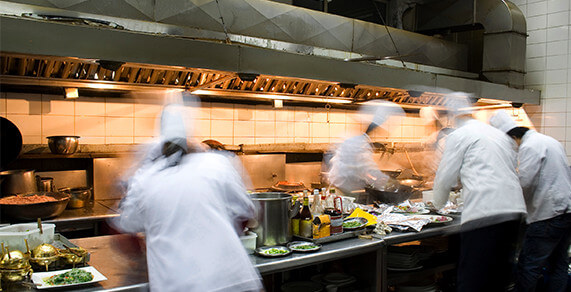 Hands-free activation
Our Presto sensor taps and foot operated valves enable hands-free activation of water flow at hand wash basins. For specialised food processing and laboratories, our Rada Sense digital mixing valve additionally enables the end-user to adjust the water temperature by sensor control rather than having to touch the tap.
Reduction of maintenance costs
Designed to withstand the harsh workplace environment of abattoirs and other food processing facilities, our Presto tapware and valves and Rada mixing valves are manufactured from quality materials, robust and are easily maintained.