Office Blocks and Shopping Centres
There is no doubt that great style and layout of shopping outlets creates a great environment for retail therapy. With thousands of people passing through every day, having user friendly and water saving amenities enhances the shopping experience.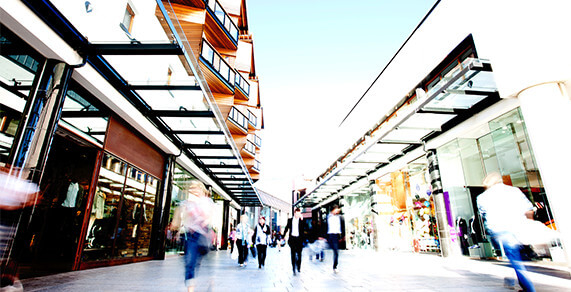 Stylish design meets user comfort
Well-designed washrooms offer shoppers a more comfortable experience, and Thornthwaite products are stylish, robust and easy to use to suit most retail needs. From water and energy saving tapware to urinal flushing systems, our Presto and Rada branded products are excellent choices for your office block or shopping centre.
Tapware and sensor technology
Thornthwaite's Presto tapware and Rada sensor controls offer exceptional water and energy savings, thanks to low flow rates and automatic shut-off. Presto vandal resistant tapware is manufactured to withstand heavy use, with timed-flow, mixer or sensor options available to suit the washroom's design. Our Rada sensor controls add a very stylish finish and the advantage of no-touch operation, greatly improving hygiene for end-users.