Presto
Presto was established in France in 1927 and has been delivering innovative tap ware technology for over 80 years. Thornthwaite has been the Australian supplier of Presto tapware and valves since 1992.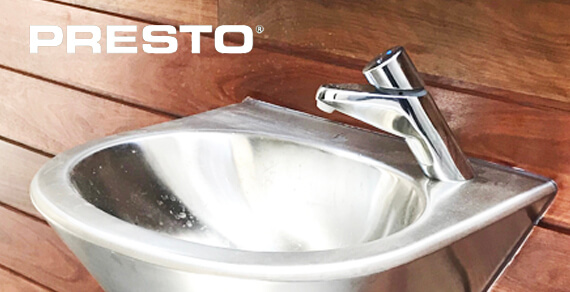 Thornthwaite is the Australian distributor
Presto timed-flow, mixer and sensor taps are designed to provide a comfortable wash for users, whilst at the same time delivering water savings, robust and reliable performance, and ongoing low-cost maintenance.